Upgrade to gain extra benefits and comfort (Optional Upgrades)
Revolutionary Plate Fitted Action
Features: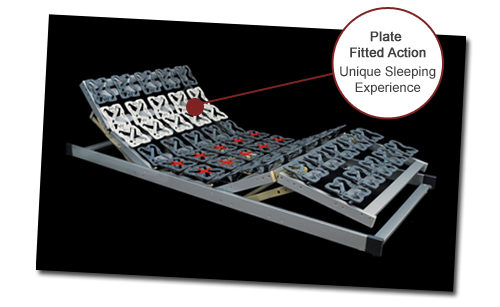 5 part adjustable 2 motor system.
Anthracite foil wrapped wood section and side rails
Fitted with revolutionary plate system giving a unique sleeping experience
Different tension zones depicted by the different colours of the plates
Simple twist removal plates enable the tension zones to be moved to suit each sleeper's requirements
Red weight adjuster tension stems can be fitted to any area for bed tuning
All sizes available
German quality and finish
Massage System
Features:
The 5 point vibrational massage strategically placed to target specific body parts or for a full body massage
Comes with either a wave massage for relaxation and inducing sleep or a pulse massage to help relieve tension and soothe away aches and pains
Has a timer function, after 15 minutes auto shut down and peace of mind when drifting off to massage induced sleep
Intensity and speed adjustments for individual choice and comfort
Easy to use remote, clearly labelled and ergonomic controls

Jupiter - Aubergine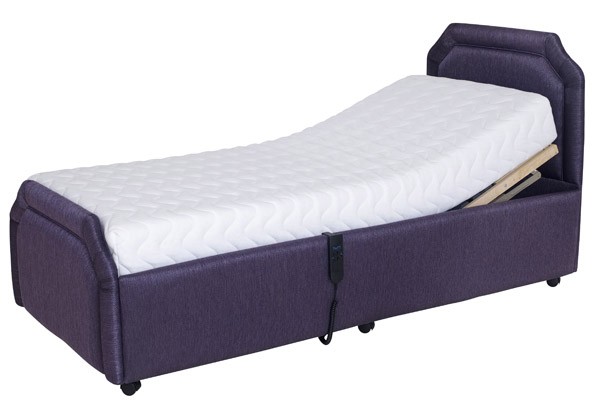 Beautifully handcrafted and upholstered in a traditional style head-board and foot-board in Aubergine.
£960.00
In stock
Details
Matrix Mattress Features: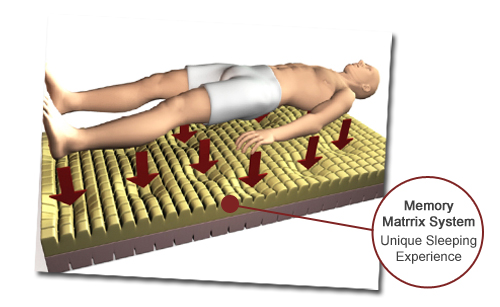 Memory Matrix System
10cm of Luxury Memory Matrix Foam.
Outlast and Anti-dust mite hypo-allergenic quilted cover.
Quality luxury Belgian two way stretch outer fabric.
Can be used with our Pulse and Wave Massage System.
Revolutionary design, made for the ultimate comfort and relaxation experience that money can buy.
Our Mattresses Uses Outlast® Patented Bedding
What is Outlast®?

Outlast Adaptive Comfort materials will keep you more comfortable by absorbing excess body heat when you create it or alternatively release it when you need it most
How does Outlast® help you obtain a better night's sleep?

The heat absorbing Thermocules in Outlast store and release excess body heat to keep your mattress in the optimum range for restful sleep. By eliminating temperature swings throughout the night, you are less likely to wake up from cold or overheating. The result is a deeper, more restful sleep.